The powerful aromas of the wines of CHÂTEAU REQUIER, are a frank statement of their southern character, from a terroir offering all the heartfelt luxuriance of Provence the pure pleasure of the grape, for sharing in conviviality and friendship.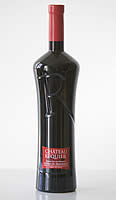 Rouge 2006

40 % Syrah
40 % Cabernet
20 % Grenache

You can read the descriptions of these wines by clicking on their photographs (above).
You can also download the files in PDF format (below).

Rouge 2006